About Us
Aquatech Skin Care Incorporated, is a premium boutique manufacturer established since 1998.
Head office and our manufacturing facility is located in Toronto, Canada. Our plant is within the business capital of Canada and centrally located to serve all of North America.
Aquatech's objective is to deliver quality without compromise, offering premium products with a modest price. We strive to eliminate middle men, excessive markup and unnecessary warehousing fees to keep your cost low.
Having over 20 years experience; we research, extensively test and produce everything from within our facility. Operating with strict ISO 22617- Good Manufacturing Practices (GMP) guidelines, we scrutinize all materials and steps of the operation. From initial concept, product development, to compounding...each step well documented. Plus our company stands beside our product, with strong after sales support
There are no finished products that are outsourced from a third party. This ensures our level of quality and cleanliness are observed; avoiding any errors, omissions or substitutions another company might make.
At Aquatech, we do not produce a discount line. Our focus is to provide our customers 100% quality, honest value and the integrity to produce an exceptional product.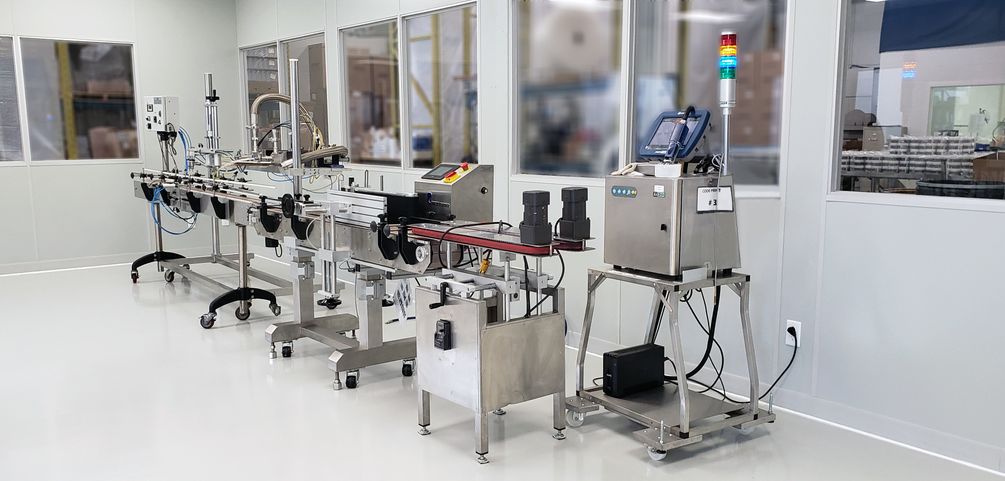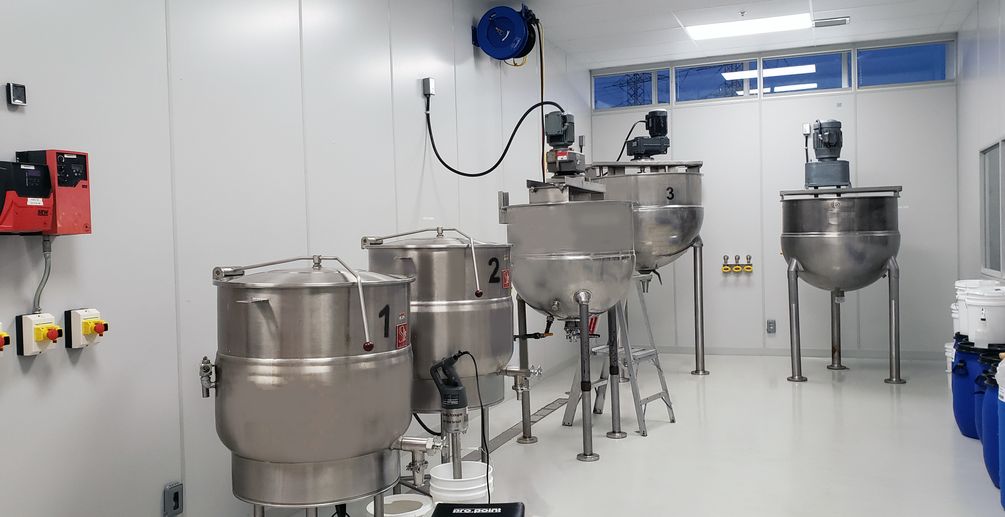 Environmental
Aquatech Skin Care is concerned about the planet and committed to reducing our environmental footprint. This extends to both our business and personal lives.
Emissions
More than 15 years ago Aquatech Skin Care made the switch to clean, green energy with Bullfrog Power.
Our power is sourced from wind and low impact water generation. We pride ourselves on using 100% green energy and have reduced our carbon dioxide emissions (CO2) by nearly 29.21 tonnes/ 32.2 tons a year, nitrous oxide by 37.13 kilos/ 82 lbs and sulfur dioxide by 94.34 kilos /208 lbs.
Recycling
Our waste stream is separated on a daily basis. Plastic and paper is separated for pickup. Empty drums and metal products are sold for scrap and re-smeltered. Tank washout, expired raw materials, electronic components, light bulbs, colorants, retained samples, etc. are saved and properly disposed of, rather than flushed into the water stream or mixed with regular garbage.
Printing
Our printed publications use Forestry Stewardship Council (FSC) certified paper. This means the production process and chain of industries each uses environmentally sensitive practices. Starting from tree selection within managed forests; to the cutting, milling and processing using only sustainable and highly regulated methods. The inks we use are vegetable derived and the printing plates use no acids for etching.
Packaging
Our boxes are unwaxed (waxed can't be recycled) and use 60% post consumer corrugate. The other 40% is unbleached FSC board. The inks and glue are vegetable based. Your products in the box will be protected with either 100% recycled brown paper or with corn starch derived "peanuts". This styrofoam looking packing material dissolves in water, is non-toxic, static free and FDA approved.
Roundtable on Sustainable Palm Oil (RSPO)
Aquatech Skin Care is a member of RSPO.
Certified sustainable palm oil (CSPO) and palm kernel oil (CSPKO) is produced by palm oil plantations which have been independently audited and found to comply with the globally agreed environmental standards devised by the Roundtable on Sustainable Palm Oil (RSPO).
These stringent sustainability criteria relate to social, environmental and economic good practice.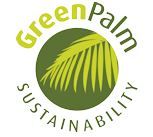 Privacy
Your personal information is just for processing orders and contact information. Aquatech does not sell the information, forward this to any outside company, collaborate with others or solicit. Like most online companies, we have third party gateway that processes your credit card within an encrypted environment. Paypal and Moneris process the transaction with your banking institution, and at no point do we have access, or have a copy of your credit card on the premises.
The only time we would be required to share information is with governmental agencies or card processing companies assisting us in fraud prevention or investigation. We may do so when: (1) permitted or required by law; or, (2) trying to protect against or prevent actual or potential fraud or unauthorized transactions; or, (3) investigating fraud which has already taken place.
Cookie/Tracking Technology
The Site may use cookie and tracking technology depending on the features offered. Cookie and tracking technology are useful for gathering information such as browser type and operating system, tracking the number of visitors to the Site, and understanding how visitors use the Site. Cookies can also help customize the Site for visitors. Personal information cannot be collected via cookies and other tracking technology, however, if you previously provided personally identifiable information, cookies may be tied to such information. Aggregate cookie and tracking information may be shared with third parties.