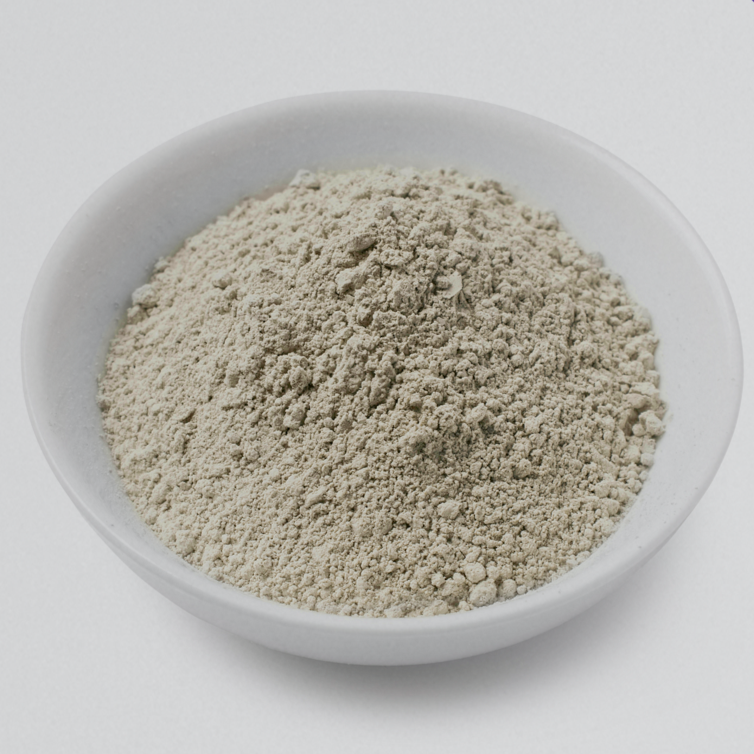 Arctic Mineral Clay - Dark
About the Product

INCI Name: Clay

The composition is derived from natural elements of ball clay, quartz, kaolinite and feldspar. This fine clay offers more of a de-toxifying effect on the skin, absorbing impurities, oils and pollutants. Shown to improve skin condition and those suffering with acne. This does not irritate or have that burning sensation like Dead Sea mud.

It can be sold as a powder for single applications (add 1 spoon water to 1 spoon powder…some people add a bit more) or for those that want more moisture, add a couple drops of glycerin or hyaluronic acid. Apply with a brush or with fingers and wait 20 minutes to dry. Rinse thoroughly, making sure any eye contact is avoided at all times. Flush well if this happens.

This can be mixed in a lotion or gel as a prepackaged product; however, you will need to add a bit more preservative as this could contain microbes.
Ingredients

Mineral based elements of clay contain:




Aluminum, Iron, Potassium, Magnesium, Calcium.




Trace Elements**: Titanium, Sodium, Barium, Phosphorus, Vanadium, Copper, Zinc, Zirconium, Beryllium, Calcium, Chromium, Cobalt, Manganese, Nickel, Potassium, Sodium, Strontium.




**Considered normal trace element levels found in soil.

None of the results show toxic levels in any of the metals present.