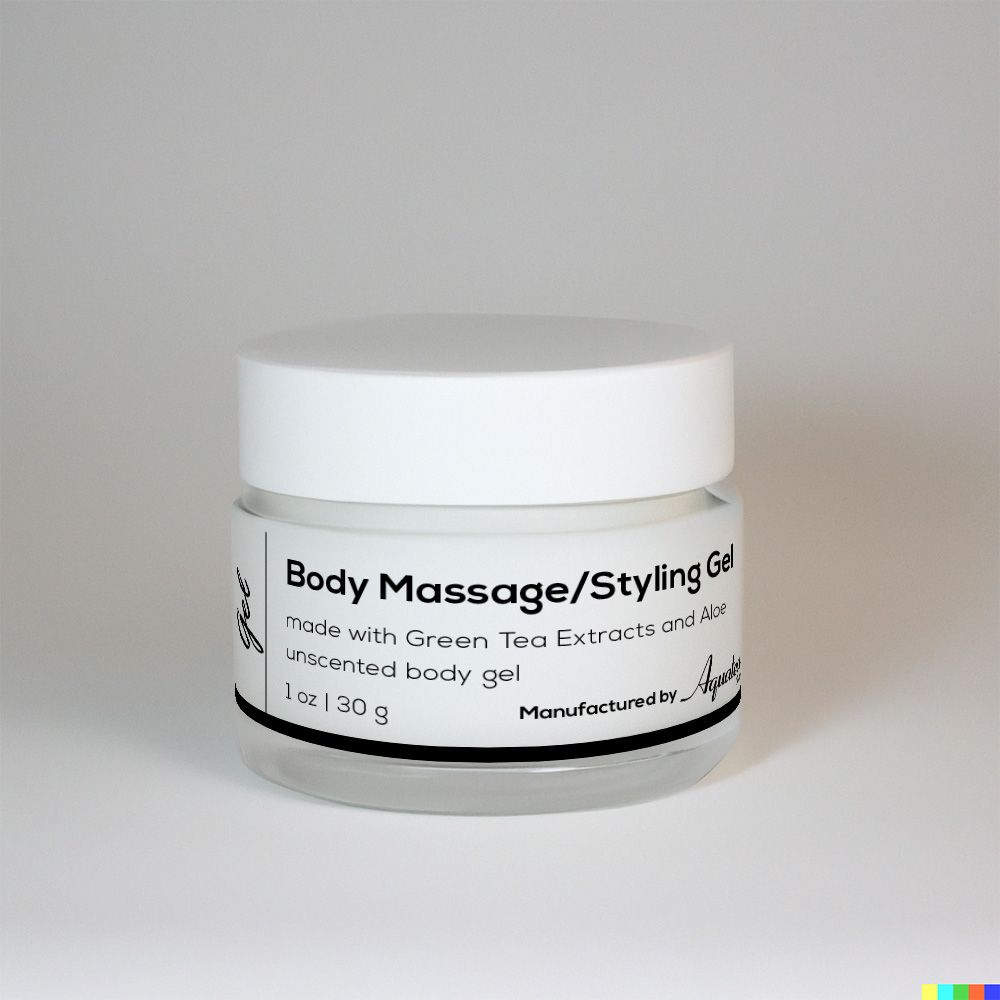 Body Massage / Styling Gel
About the Product

​A non-greasy soothing unscented body gel is suitable for massage or an all-purpose body gel. Include menthol for a heat rub, (for arthritic pain), essential oils for a calming massage or mix coloured glitter for a fun kids line. This multipurpose product can even be used for a hair gel, having good holding capabilities but no styling capacity. When mixing essential oils or fragrance oils, the scent has to be solubilized ( see Surfactants ) beforehand or it will become cloudy. Typically 3-5 parts of the solubilizer to 1 part fragrance, mix thoroughly then stir into the gel. Heating the product helps bring back clarity if it's a little bit "milky" looking.
Ingredients

Ingredients: Deionized Water, Acrilate C-10/30 Cross Polymer, Triethanolomine, Cyclopentasiloxane, Camellia Sinensis (Japanese Green Tea) Leaf Extract, Aloe Barbadensis (Aloe Vera) Leaf Juice, Phenoxyethanol and Caprylyl Glycol (Optiphen®).