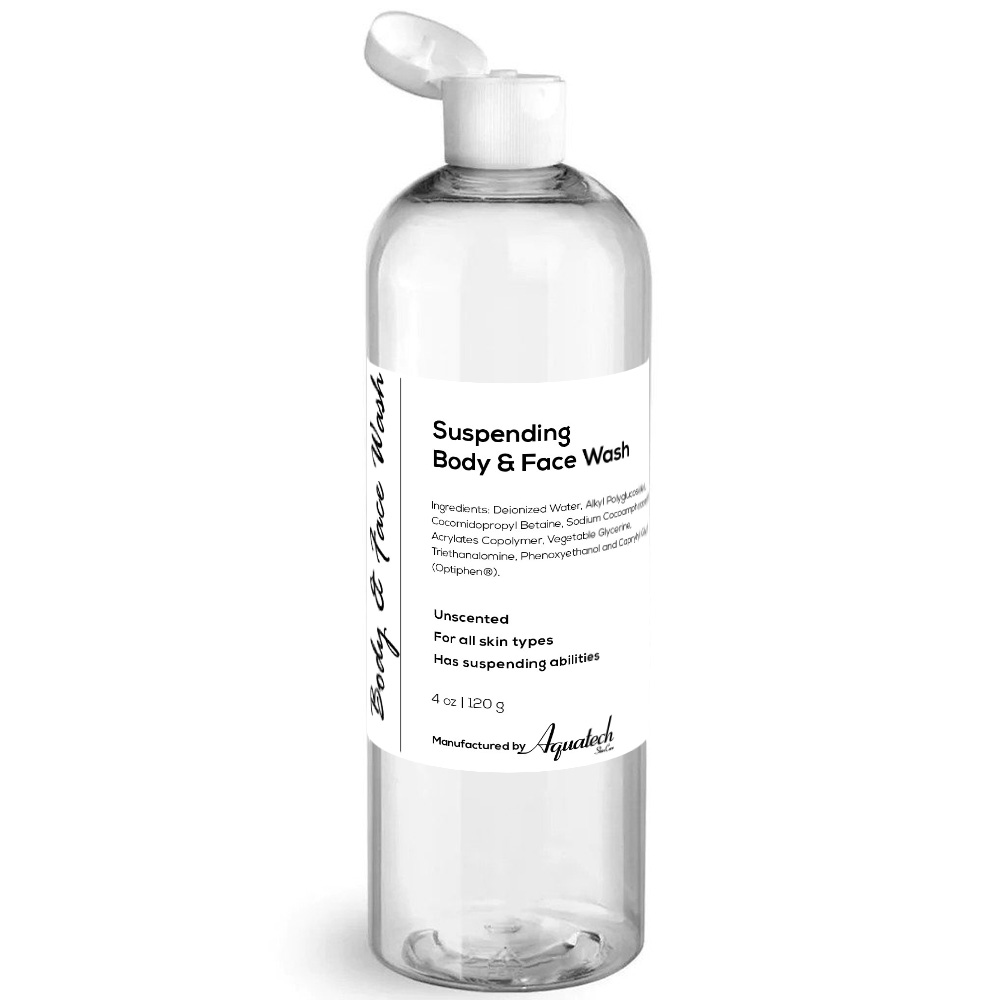 Suspending Body & Face Wash
Natural Ingredients
Made from natural organics and cruelty free products.
Intense Hydration
Gives your skin the hydration it needs. Best for dry skin.
About the Product

Introducing our exclusive Suspending Body and Face Wash Base, tailor-made for wholesale businesses like yours. Elevate your product line with this versatile formula that allows you to create premium body and face washes that stand out in the market. With the ability to suspend exfoliants, botanical extracts, and custom additives, this base opens up endless possibilities for you to curate a unique range of skincare products for your discerning clientele. Give your customers the luxury of personalized cleansing experiences with our Suspending Body and Face Wash Base, and set your business apart in the competitive skincare industry.

Ingredients

Ingredients: Deionized Water, Alkyl Polyglucosides, Cocomidopropyl Betaine, Sodium Cocoamphoacetate, Acrylates Copolymer, Vegetable Glycerine, Triethanalomine, Phenoxyethanol and Caprylyl Glycol (Optiphen®).

How to Use

To use body wash, start by wetting your body thoroughly in the shower. Squeeze a small amount of body wash onto a loofah, washcloth, or your hands. Gently lather the body wash, using circular motions, all over your body. Pay attention to areas prone to sweat and odor, such as underarms, feet, and groin. Avoid getting the product into your eyes. After thoroughly cleansing your body, rinse off the body wash completely with warm water. Pat your skin dry with a clean towel. For best results, choose a body wash that suits your skin type, whether it's moisturizing, sensitive, or exfoliating, to address your specific skincare needs. Use the body wash during your regular shower routine to keep your skin clean, fresh, and hydrated.