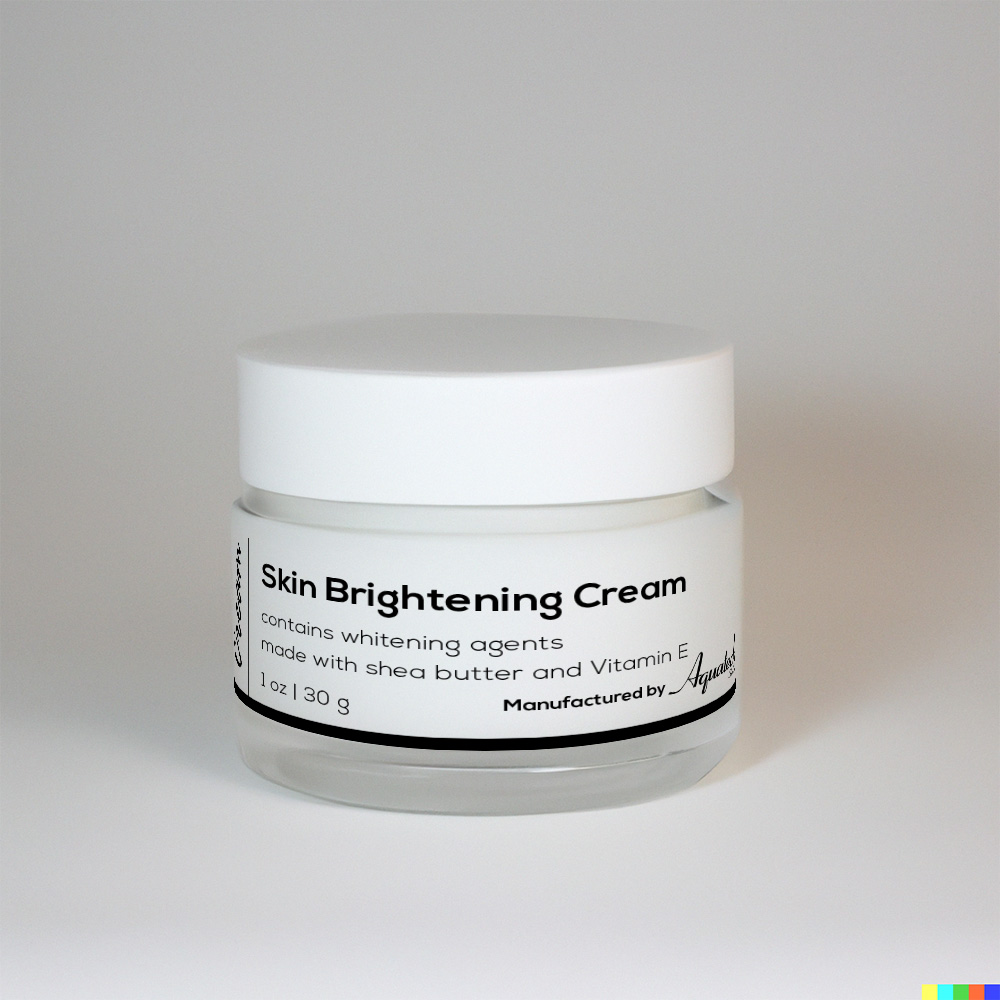 About the Product

Whitening agents have historically used hydroquinone and kojic acid, which have been shown to be cytotoxic. Alternately, botanical extracts of Mulberry or Licorice Root contain unstable tyrosinase inhibiting flavinoids, causing tyrosine to hyper-pigment (oxidize and darken skin). Newer botanicals have eliminated this anti-tyrosinase activity, we have singled out Synerlight from the French company LIBiol for our brightening component. Containing Sophora Flavescens (from a tree in China) and Kiwi Root (Actinidia Chinesis), it targets specific pigmentation problems and have produced 94% equivalent effectiveness of kojic acid (without toxicity). Using a modified version of our Mango Cream base, it includes 5 natural oils of Avocado, Grapeseed, Sweet Almond, Olive and Sunflower. Shea and Mango Butters along with Aloe, Vitamin E and Cucumber extracts, enrich the skin and can be used as a daily moisturizer.
Ingredients

Ingredients: Deionized Water, Glyceryl Stearate, Actinidia Chinensis (Kiwi) Fruit Water, Sophora Angustifolia Root Extract, Olea Europaea (Olive) Oil, Prunus Amygdalus Dulcis (Sweet Almond) Oil, Persea Gratissima (Avocado) Oil, Helianthus Annuus (Sunflower) Seed Oil, Vitis Vinifera (Grape) Seed Oil, Caprylic/Capric Triglyceride, Diacetyl Boldine, Butyrospermum Parkii (Shea Butter), Mangifera Indica (Mango) Seed Butter, Glycerin, Stearic Acid, Cucumis Sativis (Cucumber) Fruit Extract, Cetyl Alcohol, Aloe Barbadensis Leaf Juice, Tocopherol (Vitamin E), Cyclopentasiloxane, Phenoxyethanol and Caprylyl Glycol (Optiphen®).

How to Use

Take a small amount of the cream and dot it onto your forehead, cheeks, chin, and neck. Gently massage the cream into your skin using upward and outward motions. Be sure to avoid the delicate skin around your eyes unless the cream is specifically designed for the eye area. Allow the cream to absorb fully into your skin before applying makeup or going to bed. Use face cream daily, in the morning and/or evening, to keep your skin moisturized, soft, and nourished.