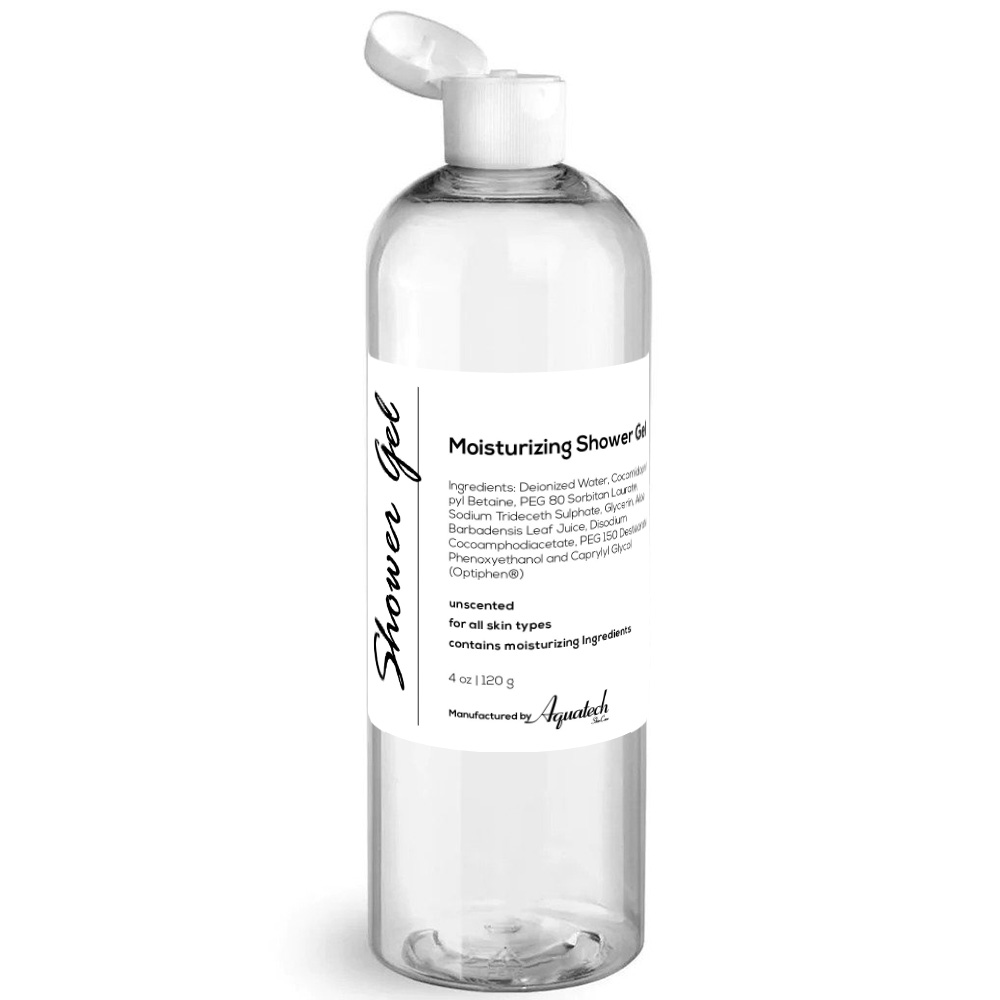 About the Product

A quality shower gel with a full body foam and soft after shower feel. This gel allows you to add color, fragrance or essential oils, then adjust the viscosity with table salt. Customers and clients say they notice the foaming properties are different, having eliminated the use of Sodium Lauryl Sulphate and DEA's. Includes a generous amount of glycerin and Aloe Vera.
Ingredients

Ingredients: Deionized Water, Cocomidopropyl Betaine, Sorbitan Laurate, Sodium Trideceth Sulphate, Glycerin, Aloe Barbadensis Leaf Juice, Disodium Cocoamphodiacetate, Phenoxyethanol and Caprylyl Glycol (Optiphen®).

How to Use

To use body wash, start by wetting your body thoroughly in the shower. Squeeze a small amount of body wash onto a loofah, washcloth, or your hands. Gently lather the body wash, using circular motions, all over your body. Pay attention to areas prone to sweat and odor, such as underarms, feet, and groin. Avoid getting the product into your eyes. After thoroughly cleansing your body, rinse off the body wash completely with warm water. Pat your skin dry with a clean towel. For best results, choose a body wash that suits your skin type, whether it's moisturizing, sensitive, or exfoliating, to address your specific skincare needs. Use the body wash during your regular shower routine to keep your skin clean, fresh, and hydrated.