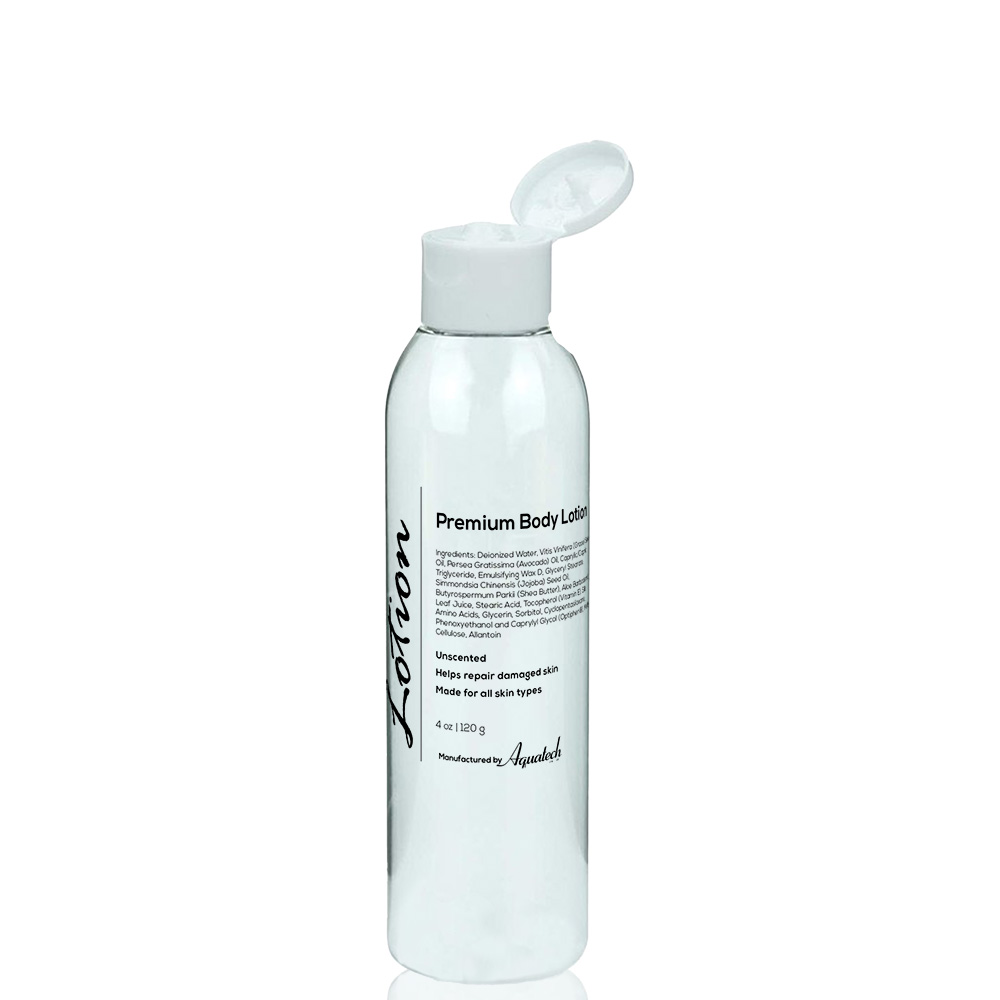 About the Product

A wholesale body lotion manufactured with a luxurious high end feels you would expect from an international cosmetics company. Avocado Oil, Jojoba and Aloe Vera closely match our skin make-up: known to assist in the repair of damage. Shea Butter, Triglycerides (oils from palm and coconut), plus Amino Acids give emollience and a nice after-feel. Vitamins and Grapeseed Oil help as anti- oxidants and protect the skin. This premium skin care product also has the capability of accepting additional botanicals, color, and fragrance. If your thinking of incorporating additional carrier oils, it must be minimal (<2%) and not really necessary. Some might consider this lotion too thick and is able to be thinned down by adding up to 10% distilled water without affecting the preservative. 96% Natural!
Ingredients

Ingredients: Deionized Water, Vitis Vinifera (Grape) Seed Oil, Persea Gratissima (Avocado) Oil, Caprylic/Capric Triglyceride, Emulsifying Wax D, Glyceryl Stearate, Simmondsia Chinensis (Jojoba) Seed Oil, Butyrospermum Parkii (Shea Butter), Aloe Barbadensis Leaf Juice, Stearic Acid, Tocopherol (Vitamin E), Silk Amino Acids, Glycerin, Sorbitol, Cyclopentasiloxane, Phenoxyethanol and Caprylyl Glycol (Optiphen®), Methyl Cellulose, Allantoin
How to Use

Dispense a small amount of lotion into your palm. Gently massage the lotion onto your skin using circular motions, focusing on areas that tend to be dry like elbows, knees, and heels. Allow the lotion to absorb fully into your skin before dressing. For best results, use body lotion right after a shower or bath when your skin is still slightly damp to lock in moisture and keep your skin soft and hydrated throughout the day.