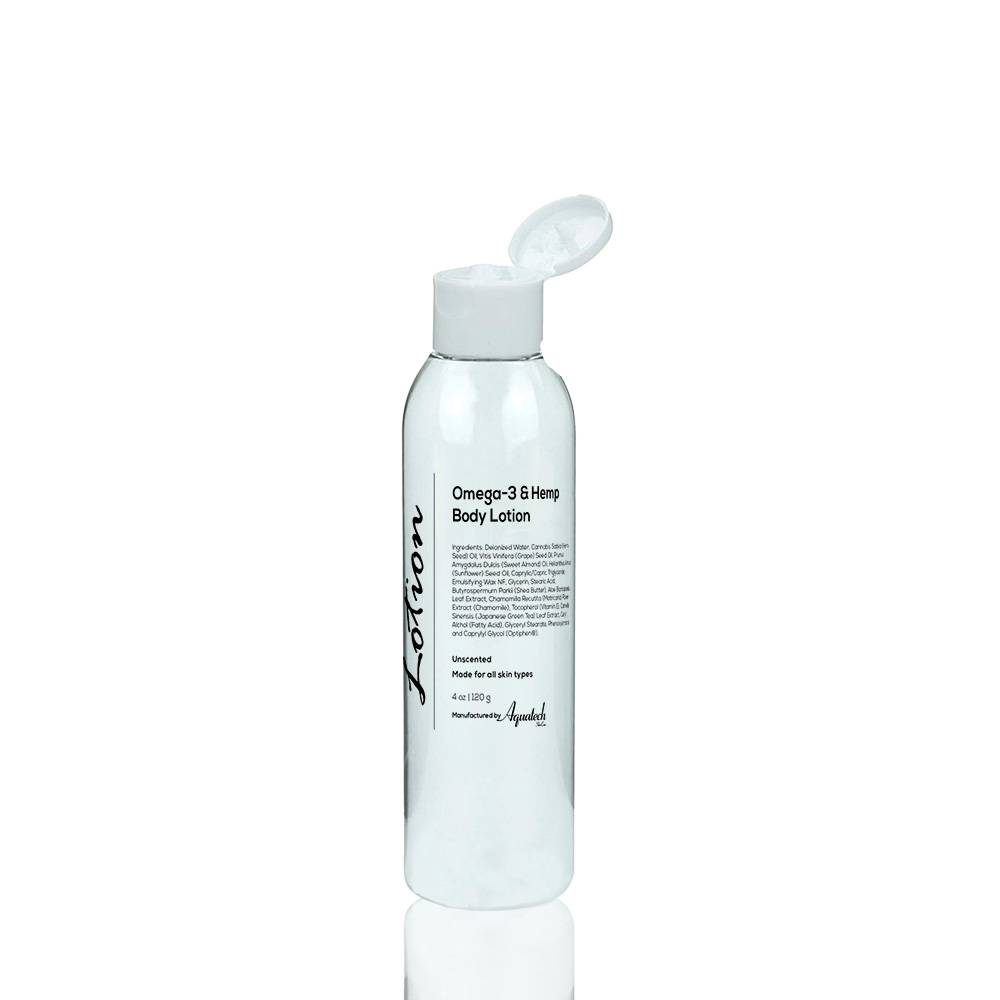 About the Product

This light, highly penetrating lotion uses Grapeseed, Hemp, Sweet Almond, and Sunflower oils that are cold-pressed to retain their minerals, vitamins, and essential fatty acids. They also function to condition and replenish the skin. Omega 3 is typically found in fish and one of the few oils that actually contain this is Hemp oil. With its healthy essential fatty acid (EFA) composition of Linoleic (LA) and Linolenic (LNA) acids in the perfect ratio of 3:1, it also contains the relatively rare Gamma-Linolenic (GLA) acid that the body needs, but does not produce. Omega 3 has been found to assist in correcting problematic conditions; typically, psoriasis, acne, and eczema. Additional properties from Shea Butter, Japanese Green Tea, Chamomile, Aloe Vera and Vitamin E, makes this a great skin rejuvenator.

Ingredients

Ingredients: Deionized Water, Cannabis Sativa (Hemp Seed) Oil, Vitis Vinifera (Grape) Seed Oil, Prunus Amygdalus Dulcis (Sweet Almond) Oil, Helianthus Annuus (Sunflower) Seed Oil, Caprylic/Capric Triglyceride, Emulsifying Wax D, Glycerin, Stearic Acid, Butyrospermum Parkii (Shea Butter), Aloe Barbadensis Leaf Extract, Chamomilla Recutita (Matricaria) Flower Extract (Chamomile), Tocopherol (Vitamin E), Camellia Sinensis (Japanese Green Tea) Leaf Extract, Cetyl Alcohol (Fatty Acid), Glyceryl Stearate, Phenoxyethanol and Caprylyl Glycol (Optiphen®).

How to Use

Dispense a small amount of lotion into your palm. Gently massage the lotion onto your skin using circular motions, focusing on areas that tend to be dry like elbows, knees, and heels. Allow the lotion to absorb fully into your skin before dressing. For best results, use body lotion right after a shower or bath when your skin is still slightly damp to lock in moisture and keep your skin soft and hydrated throughout the day.