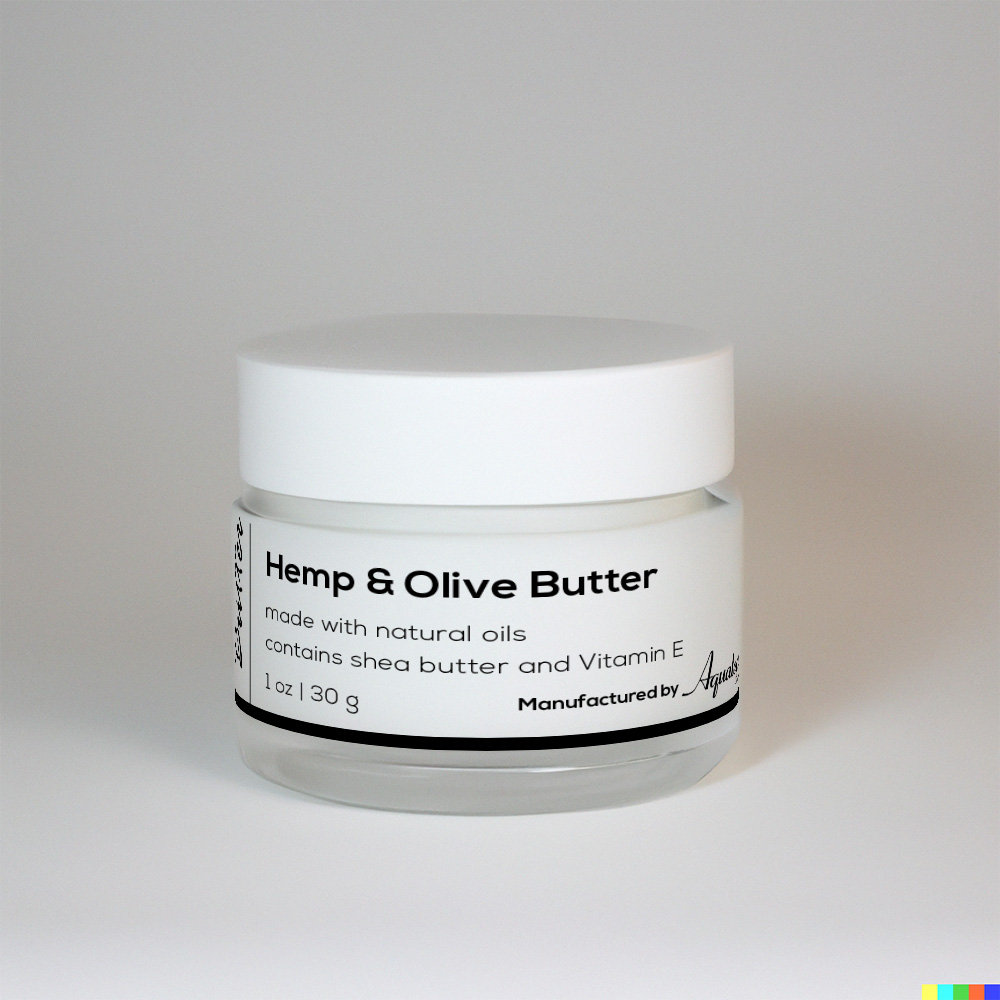 About the Product

Clean and simple ingredients based on a thick cream emulsion created from a reaction of beeswax and borax (obtained from sedimentary rock). A firm textured butter that melts on contact with the skin and spreads easily. Vegetable derived co-emulsifiers, organic coconut oil, glycerine and vitamin E, are combined with an impressive 47% natural oil content, making this a superior skin companion.




If you or your client requires a moisturizer that targets dry or troubled skin, then using cold pressed organic hemp and olive oil has benefits. Restorative properties come from retaining essential fatty acids and preserving vitamin content. Nutritious and gentle for sensitive skin conditions, yet has no greasy feel. Position this product in a variety of ways. Perhaps your approach is rough heels, feet, elbows or knees. Possibly a "gardeners hand cream", "stretch mark cream", "barrier cream for babies" or "cuticle conditioner". The application is wide and varied with a high degree of customer satisfaction.

Ingredients

Ingredients: Deionized Water, Helianthus Annuus (Sunflower) Seed Oil, Cannabis Sativa (Hemp Seed) Oil**, Olea Europaea (Olive) Fruit Oil**, Cocos Nucifera (Coconut) Oil**, Caprylic/Capric Triglyceride*, Polyglyceryl-3 Stearate, Sodium Stearoyl Lactylate, Sodium Cerotate (Saponified Beeswax), Glycerin (Vegetable), Tocopherol (Vitamin E), Symphytum Officinale (Comfrey) Extract, Glyceryl Caprylate, Sodium Levulinate, Citrus Grandis (Grapefruit) Seed Extract.




* Ecocert

**Organic.

How to Use

Gently massage the cream onto your skin, focusing on dry or rough areas. The rich, creamy texture melts upon contact with your skin, providing deep hydration and nourishment. Butter creams are often highly concentrated, so a little goes a long way.