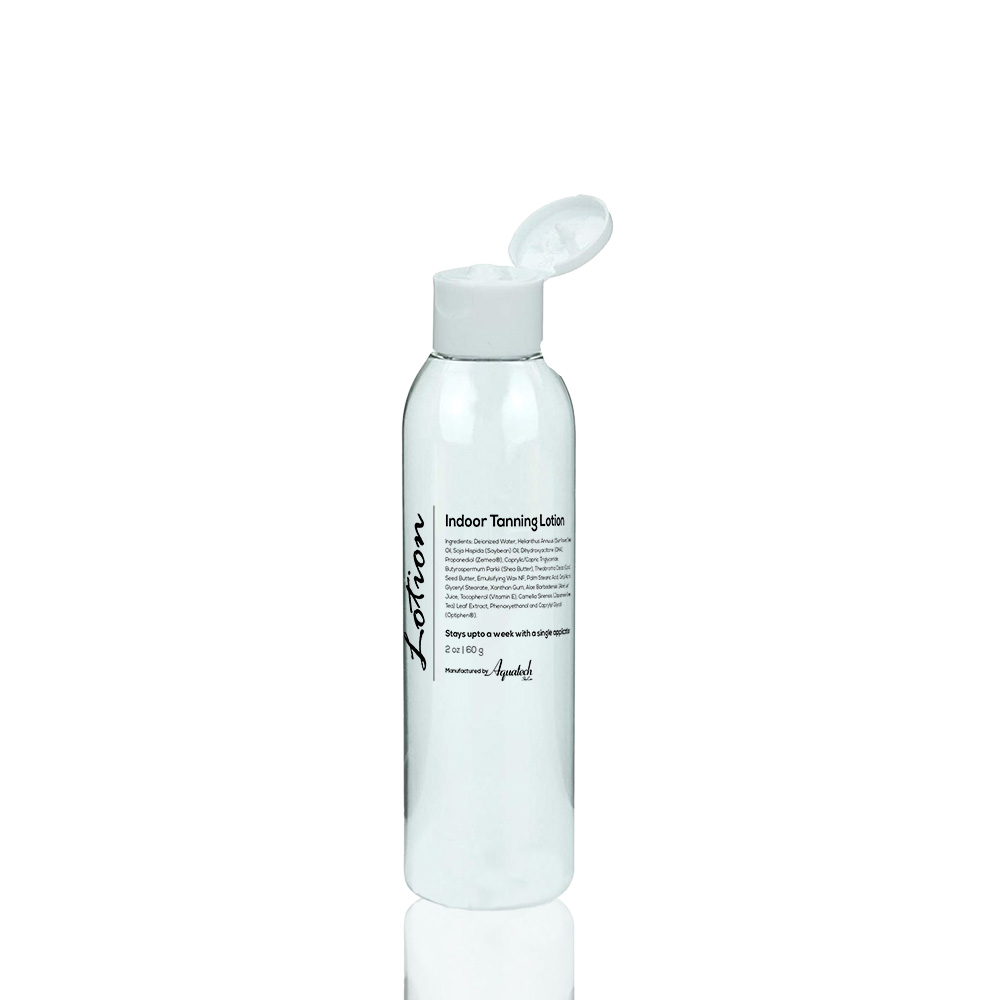 Indoor Tanning Lotion
Made to order
Please allow 7 days for manufacturing
About the Product

Look like you just got back from vacation... overnight. Offer customers your very own indoor tanning lotion that competes with brand name products ... at the same price or better! This high-quality sunless tan lotion includes vitamin E, shea butter, and natural oils. It goes on evenly, absorbs quickly, non-staining, and gives noticable results in 12 hours. Stays for up to a week with a single application. This has been blind tested for months with outstanding feedback, no adverse effects, and outrageous demand.




Please note: wrinkles and creases will look darker and typically recommend exfoliation beforehand. Remember to wash your hands after applying to avoid staining. Contents are considered safe, however, it is best not to allow direct contact with the eyes.

Ingredients

Ingredients: Deionized Water, Helianthus Annuus (Sunflower) Seed Oil, Soja Hispida (Soybean) Oil, Dihydroxyacitone (DHA), Propanediol (Zemea®), Caprylic/Capric Triglyceride, Butyrospermum Parkii (Shea Butter), Theobroma Cacao (Cocoa) Seed Butter, Emulsifying Wax NF, Palm Stearic Acid, Cetyl Alcohol, Glyceryl Stearate, Xanthan Gum, Aloe Barbadensis (Aloe) Leaf Juice, Tocopherol (Vitamin E), Camellia Sinensis (Japanese Green Tea) Leaf Extract, Phenoxyethanol and Caprylyl Glycol (Optiphen®).