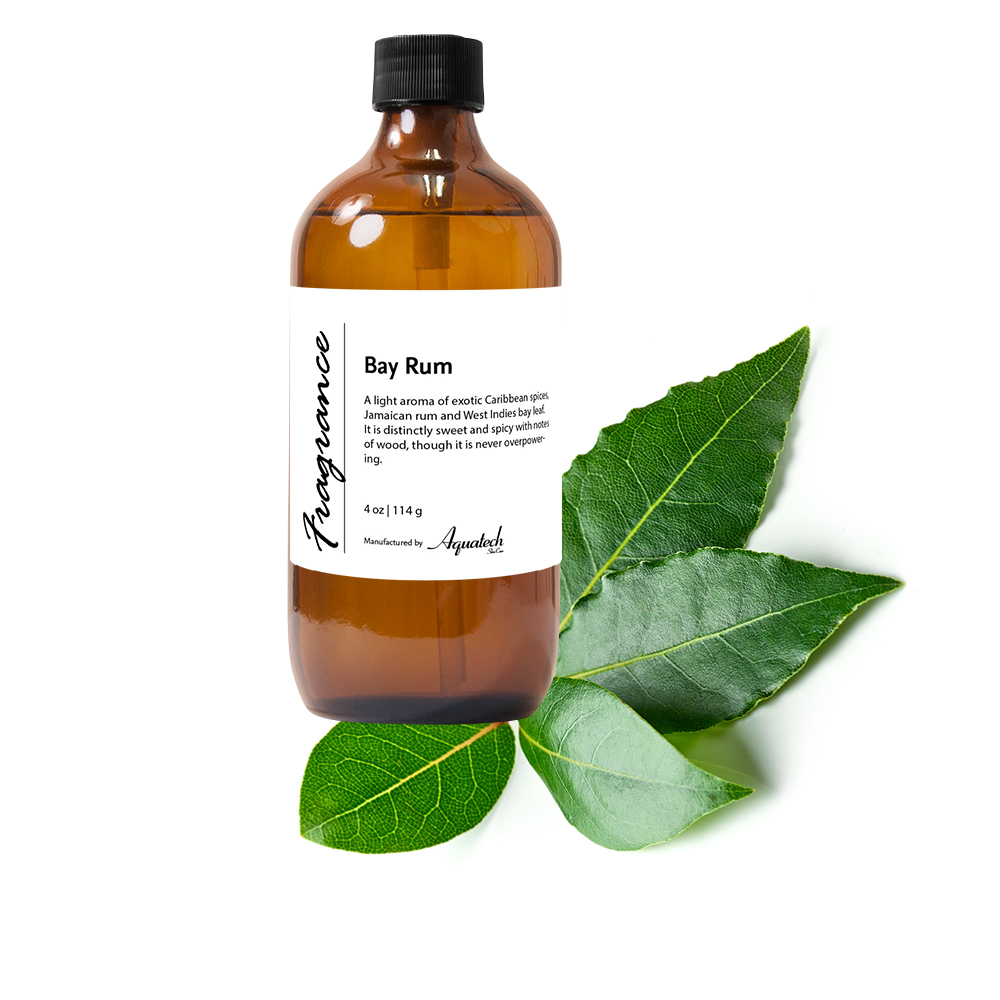 Please Note: The product image shows a pump in the bottle for reference purposes only. The actual product does not include a pump.
Bay Rum Fragrance Oil
A light aroma of exotic Caribbean spices, Jamaican rum and West Indies bay leaf. It is distinctly sweet and spicy with notes of wood, though it is never overpowering.