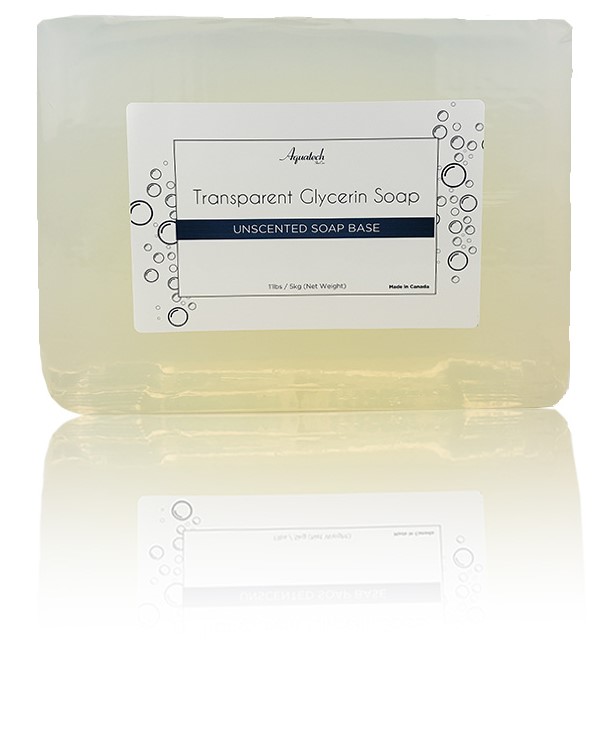 Transparent Glycerin Soap
About the Product

For those individuals looking for glycerine soap making supplies with transparent qualities, low shrinkage and very little discoloring...this is it. A vegetable derived soap base that is perfect for melt and pour bars. Takes colour and aroma without any trouble. Now you can make solid coloured bars, multiple layers, or float a novelty toy inside... with the same clarity as those found in stores and boutiques.
Ingredients

Ingredients: Cocos Nucifera (Coconut) Oil, Palm Kernel Oil, Olea Europaea (Olive) Fruit Oil, Deionized Water, Glycerin, Sodium Stearate, Sodium Cocoyl Isethionate, Sorbeth-40 (Sorbitol), Sodium Hydroxide**, Citric Acid.




**Combined with de-ionized water to make "lye", adding to coconut, palm, and olive oil.

Weight: 5 kg / 11 lbs, Yield: approx. 44 - 4oz bars, Colour: None, Shelf Life: 2 years, comes in Vacuum Packed Bags.